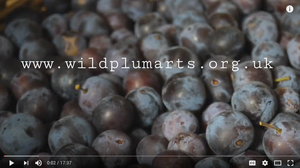 A non-profit based in the UK, Wild Plum Arts nurtures composers through commission, promotion, and performance.
New videos posted on their website feature interviews with William Bolcom and Joan Morris. As they say, "We like to let composers speak, uninterrupted. Please look out for our growing list of videos and visit our website www.wilpldlumarts.org.uk."
VIDEO 1: William Bolcom, along with his wife and muse, mezzo-soprano Joan Morris, talks to Wild Plum Arts about being an American composer, his legacy, Milhaud, Hindemith, dessert...
VIDEO 2: William Bolcom talks to Wild Plum Arts about his discovery of Scott Joplin in the 1960s and Joplin's (and John Cage's) influence on his work.
VIDEO 3: William Bolcom on working with Arnold Weinstein, with whom he wrote the twelve Minicab songs, four of which feature in the Wild Plum Arts project "The Class of 1938," a performance in London on June 29, 2018.