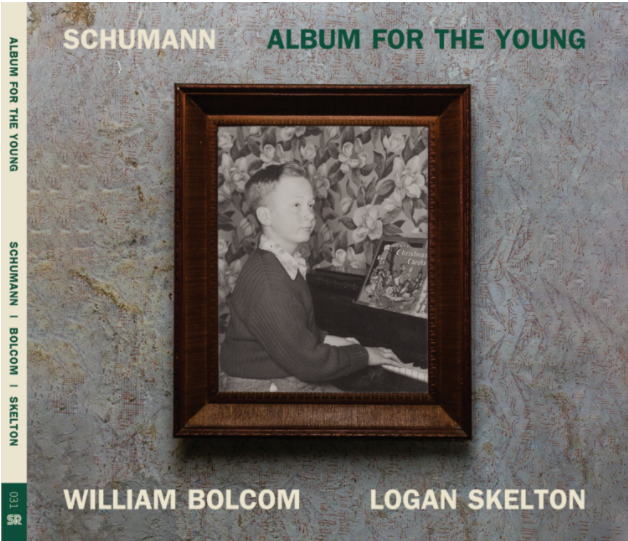 Album for the Young was composed by Robert Schumann in 1848 for his three daughters. The album consists of a collection of 43 short works. Unlike the Kinderszenen, they are suitable to be played by children or beginners.  
Bolcom, one of the most accomplished and decorated musicians of our time, first performed these pieces publicly in the 1940s.  
In February 2019, William Bolcom and Logan Skelton performed Robert Schumann's complete Album for the Young​​ at Kerrytown Concert House in Ann Arbor, MI, with a plan to record the works the week following the concert. The resulting album features performances bounding with charm and beauty. 
The cover photograph of Bolcom as a very young child was taken at his aunt and uncle's house in Mt. Vernon, WA.