Originally released in 1975, Joan Micklin Silver's theatrical feature debut Hester Street was re-released in October 2021 in a new 4K restoration from the original negative.
William Bolcom provided the score for this film, which was described by the New York Times as "A magnificent performance by Carol Kane. An unconditionally happy achievement."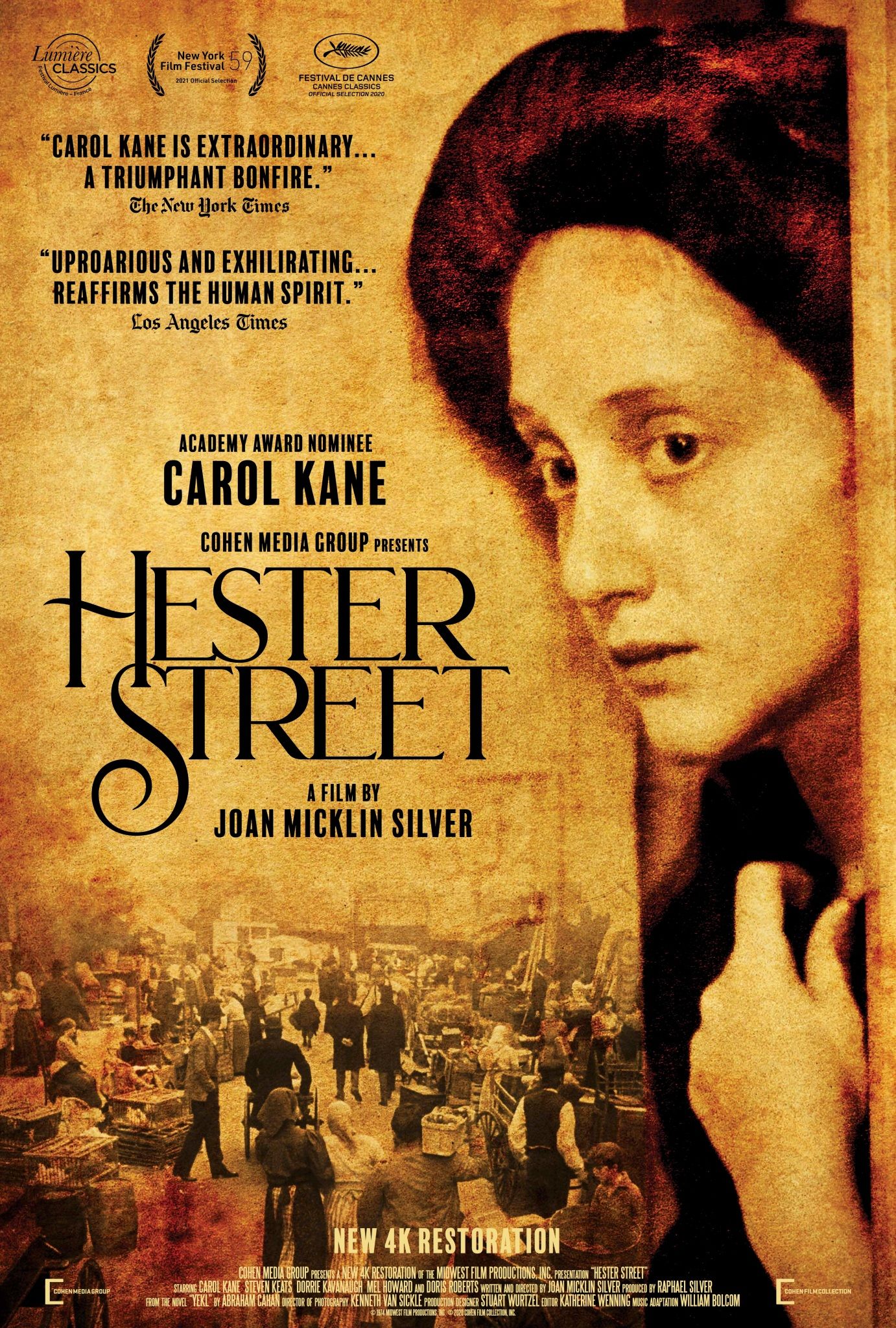 Gitl (Carol Kane in her Academy Award nominated role) and her son arrive on the lower East side of New York in 1896 to join her husband Jake (Steven Keats). While Jake, who has a job in a sweatshop and an English-speaking girlfriend, has completely embraced America, Gitl clings to her old country ways. Jake is embarrassed to be seen with her as he struggles to assimilate by shedding his ethnic heritage. Gitl finds a way to become victor instead of victim.