Horticulturist Robert Hollingworth wrote us to share a photo of the Graceful Ghost Iris, which he hybridized and named after Bolcom's beloved ragtime piece.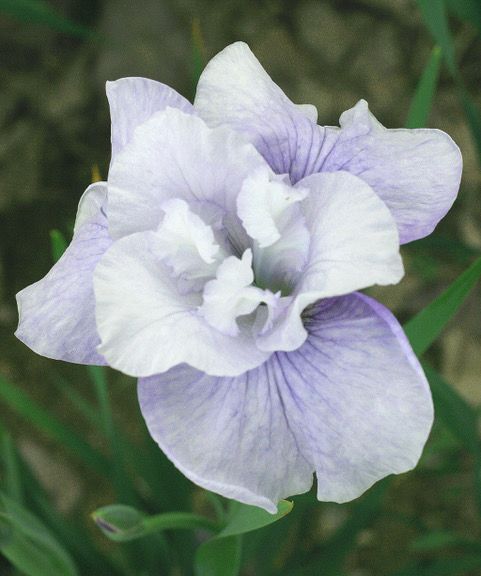 GRACEFUL GHOST 
Registered by the American Iris Society
(Robert Hollingworth, R. 2006) Sdlg. 00M18A2. SIB, 34" (86 cm), ML 
Standards and style arms light silvery blue, style arms floretted, upright; Falls light silvery blue, violet infusion at haft, eyelash dark veining. Blackberry Jubilee X 97C10B4, Galadriel sib. Windwood Gardens. 2006. 
Mr. Hollingsworth writes: "The name indeed came from the ragtime piece that Prof. Balcom wrote. I've always had a weakness for the ragtime genre and piano music in general. I have other irises named Ragtime Dance and Heliotrope Bouquet - both ragtime pieces. In that context, the name came to mind because of the silvery blue color of the iris made me think of small ghosts floating over the garden in the evening. And it is graceful.  It is among my top ten favorites among the 100 or so we have named and that are in commerce. They seem to like it in the UK too. A really nice, reliable garden plant."