Bolcom's birthday to be fêted at Grant Park and Cabrillo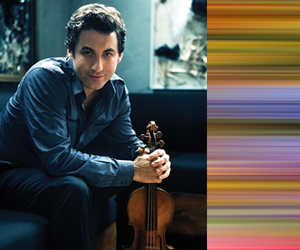 In July, Grant Park Music Festival guest conductor Dennis Russell Davies celebrates William Bolcom's 80th birthday with two of his works. Mezzo-soprano Kelley O'Connor joins for his Symphony No. 4 ("The Rose"), and the orchestra will also perform the Finale of his 5th Symphony, known as "The Machine." Concerts are on July 6 & 7 at Millennium Park in Chicago. 
In August, the Cabrillo Festival of Contemporary Music in California also commemorates the composer's 80th birthday with his Concerto in D for violin and orchestra. Grammy Award-nominated violinist Philippe Quint (pictured left) performs the work on August 4, with Cristian Măcelaru conducting, at the Santa Cruz Civic Auditorium. Bolcom has had prior Cabrillo residencies in 1976 and 1986.
(From the E.B. Marks Summer 2018 eNewsletter. Subscribe here.)